Hey testifiers, It has been a while and I apologies. I think this week will have to be a busy one. To make up for the time lost. So here goes.
The next few post will include how to overcome lust and as well as more testimonies that relate to sexual lust and how these individuals overcame it.
I hope so far, the posts have ministered to you, please please please give in your feedback on what you have read so far and if you would like Lust ≠ Love Series 2 to be published (say so lol or you can even suggest a theme for another month). I currently have 2 in mind. But I will allow the Lord to guide me.
---
So back to the main purpose of the post…
Overcoming lust…
So you've admitted that lust is a major sin in your life *thumbs up*
You say you want to change – great!
So now, how are you going to do this?
I guess that that's why you're reading this post today – fair enough and thanks lool 🙂
I have a few questions for you though: I want to ask have you thought about…
How the process of temptation unfolds to you?
How did you get tempted in first place before succumbing to lustful activities?
Do you know what your weak points are?
Do you have a plan to defend yourself from lust?
Do you have measures to protect yourself from lust?
After reading or fast-forward reading Joshua Harris book "Sex is not the Problem (Lust Is)", I have understood when making a decision to overcome lust, it is important as individuals to have answers to those questions.
Why?
Your problem with sexual lust is unique. We have different backgrounds, different weakness and different sinful tendencies and therefore there is no-right-one way method to beat lust. This makes it wrong to compare ourselves to one another when evaluating how we are doing within this specific area.
Actually there section from the book that struck me and I have to share.
It's possible to think you're "above lust" just because you're not struggling with it like someone else you know.
Joshua Harris also gave an example:
But lust is manifested in each of our lives in a different way. Should you feel proud that you've never looked at internet porn, while your eyes soak up sensual images on TV?

_______________________

One man in his mid-thirties who heard me share this principle told me how God used it to open his eyes.

"When certain friends expressed struggles with staring at women who were immodestly dressed, I thought, "Grow up! Don't be so weak" he said. But then he began to see much lust in his life. "While my lust thoughts are not as common as some, they are just as bad and are made worse by my pride. My lustful desires are to gain attention from certain woman in the office. I desire them to desire me."

Do you see how our sin can deceive us into feeling safe?
The mind set of being above lust and sin in general can even be related to the passage 1 Corinthians 10:12.
---
Lust Triggers

So to overcome lust, it is important to identify the lust triggers, now for everyone. It will be different…here are just few:
Time of the day (is that as you wake up, or when you're about to go to bed?) Weekends or weekdays? An option for this trigger is to meditate on a scripture during that specific time so that your mind can focus on spiritual things. Listening to worship music is also another option.
---
Once you have recognised your lust triggers, list 3 of top ones down and formulate a customised plan for fighting lust. Think about how you could avoid them.
Yeah I agree, writing the sin in black and white is abit..cringe. But it is a method that makes you aware of your weakness; it makes you more prepared to resist lust.
Remember is not about the feeling bad of the lust that brings repentance it is the change of direction.
---
Now I could write down everything Joshua Harris wrote down about some of the ideas you can put in place to prevent these triggers, but that's just wrong. So I won't. I will just say buy the book. However I will give you an insight to what I try my best to do to prevent lust. And of course, it does take drastic decisions and movements. Actually, I think someone gave me a testimony that is related to overcoming lust triggered by media. Need to check that.
So what do I do…
My issues was with erotic books which lead me to thinking lustful thoughts, I have a very graphic brain, I can form clear images in my head from what I read – so in my thoughts I was sinning. *God has forgiven me – praise Jesus.* So I had to make that decision to stop reading those types of books.
What you read is powerful; it affects your speech, your words, your actions and your thoughts without even knowing. It contributes to your character and how you interact with other people. It's actually quite scary.
I thank God for this blog and the current stage I am in (which is learning about the "Woman of Balance") . Why? Because it requires me to READ and not just any book. The ratio of Christian books to fictional books in my household is actually real right now.
So if lust for you is triggered is by books, please stop buying it!
In my opinion, the best way to avoid these triggers to keep yourself within the Word, embed His words into your heart and meditate on them. I know it is not easy to read to the Bible all the time…
But then get busy by serving God. Get busy pleasing Him and obeying Him.
Go out and minister to people through your gifts. I have a manager who gave birth to her child late in age in the rough parts of London. Her worry was that her child may end up on the street doing no good, or keeping bad company. The mother from a young age got her child involved in music, singing and playing piano in church and out of church. Today, 17 years later God has used this child to minister in many events and not only Christian events. She is even a scholarship holder. Too busy now to be roaming the streets with bad company.
If you enjoy organising event, join the church events team. From my friends' experience, you will be forever busy.
You can also get out and soul winning.
Finally check your circle, your relationships. If you're in a relationship where your partner craves for sexual activity and you on the hand want to please God, sorry to say but it will not work.
I should emphasis on the point that these are not definite options to beat lust, they are just ideas and approaches that could be used to avoid triggers of lust that will, in Jesus name, beat lust.
---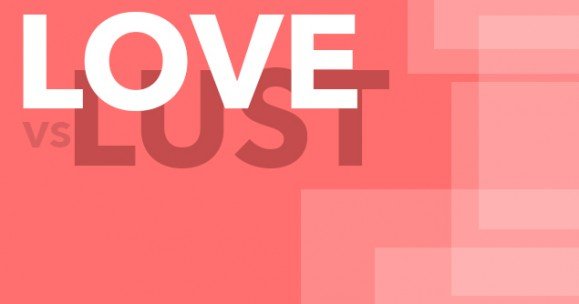 Other posts included in this series:
---
"Come here and listen, let me tell you what God has done for me" – Psalm 66:16 (NKJ)
Write your own testimony in here.